So lovely to be back in Poland, after the various tours we did around the country with Basia Trzetrzelewska since 1994, this time with Dominique…
Based on regular exchanges since march 2016 with Mariusz PUJSZO, a prominent Cinema actor and producer in Poland, we performed at his event in Warsaw, so as to promote the Mauritius holiday destination on behalf of the MTPA: Mauritius Tourism Promotion Authority.
This award ceremony celebrated the best Polish talents, and this 11th April Gala night at the Courtyard MARIOTT Warsaw – Chopin Airport, was no exception. In the presence of cinema, TV and modelling personalities like Krzysztof Ibisz, Jacek Kawalec, Karolina Gruszka, Marcelina Zawadzka and Paula Tumala, as well as local star singer Ola SZWED, we performed our song "FIRE & ICE", especially written for BASIA.
We then presented a 30 minutes set of our best songs from the KALEIDOSCOPE! album, especially those closely associated with Mauritius, like our single "Port Louis". Mariusz PUJSZO presented the Mauritian destination in line with the previous event held in November 2016 in Poland, where an MTPA Cultural representative, Lindsay Marcel NOE, was invited and present. This event was widely covered by the Press, TV and People media in Poland, and will feature in the next edition of Mariusz PUJSZO's magazine OSOBOWOSCI i SUKCESY.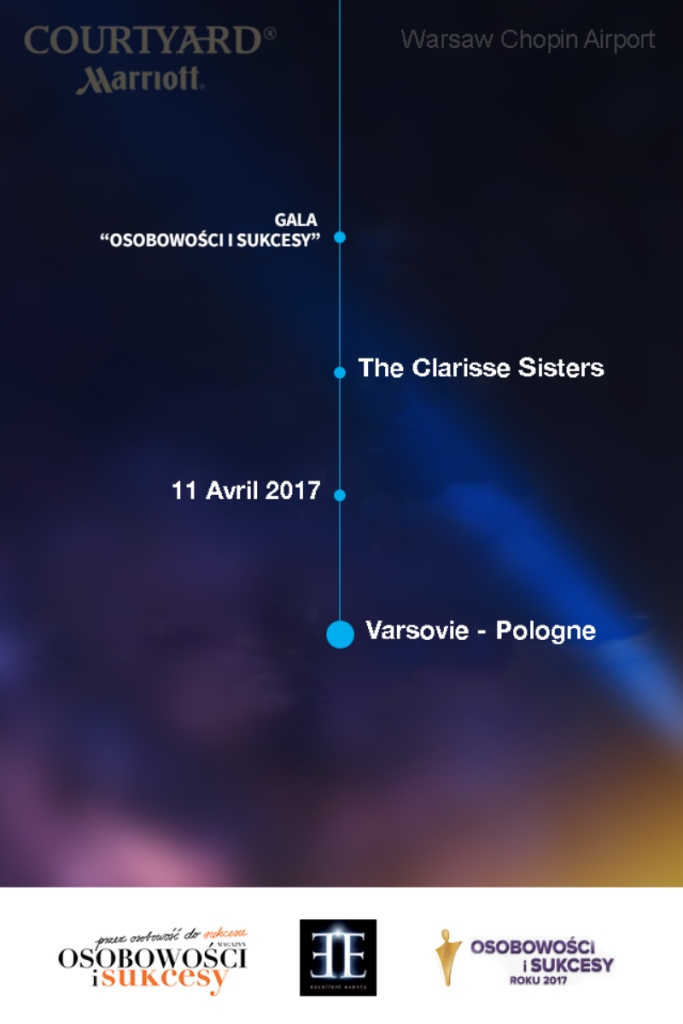 Then on the following day, we were invited to attend an event by our friend and longtime BASIA fan Agniezka Zarembska, of Akademia Mistrzow. This presentation was held at the 5 Star Hotel Belloto, in the old city of Warsaw, to honour the iconic Polish actress Beata TYSZKIEWICZ, who was presenting her autobiography. This was such a glorious ending to our 4 days in Warsaw.
---