A very special Gala, at the most prestigious 5 Star Hotel in the Kenyan capital. Nairobi Serena is part of the best group of luxury hotels in East Africa, with the Serena Group boasting flagship properties in most capitals, like Maputo in Mozambique and the iconic Polana Serena Hotel, like in Tanzania with the Serena Dar-es-Salaam and the Zanzibar Serena Inn, or further-up north in Uganda, with unique hotels both at Lake Victoria Serena in Entebbe and Serena Kampala Hotel.
As a formerly listed "leading hotel of the world", we were honored to entertain the Mauritian and Kenyan business communities during a celebration of our two countries. The evening started with a tropical VIP cocktail, was followed by a Mauritian Gala dinner and ended with a joint concert with two legends of the Nairobi music scene: ANTO NEOSOUL (our 5th event together in a month!) and Jazz Saxophonist extraordinaire EDWARD PARSEEN (performing with us for the first time).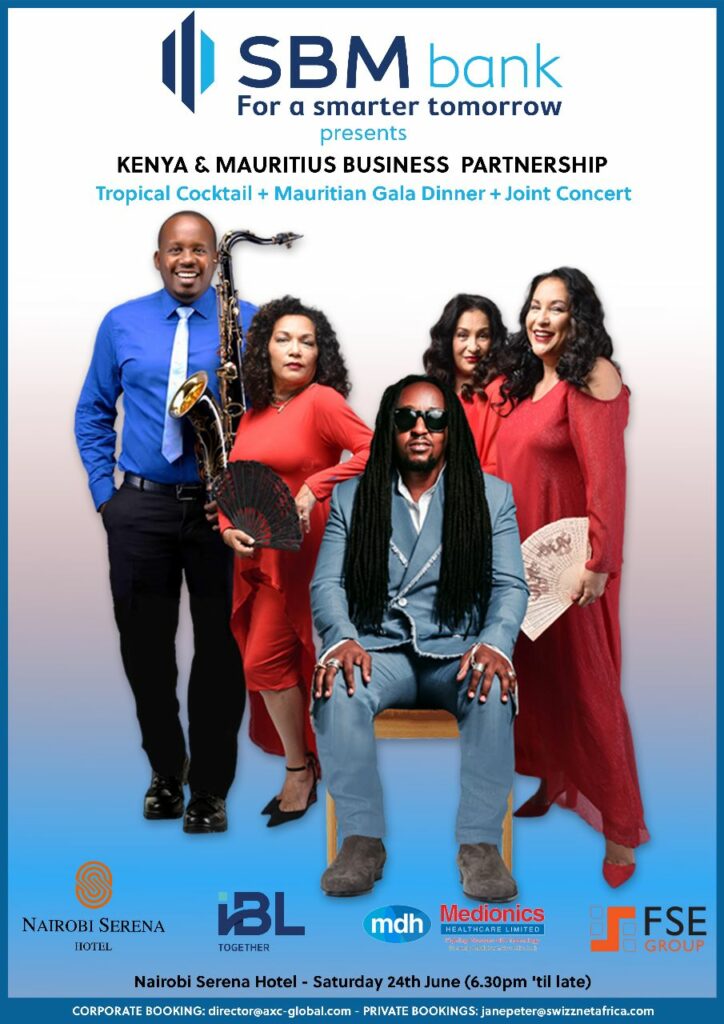 A great gathering of two Indian Ocean rim countries and SADEC/COMESA member states, with the presence of leading Kenyan media personalities and artists, all gathered by Anto… This very prestigious corporate event was made possible through the support of our Title Sponsor "SBM Bank Kenya", as well as other Corporates active in Nairobi who made the event possible: FSE Group, Medionics, IBL International.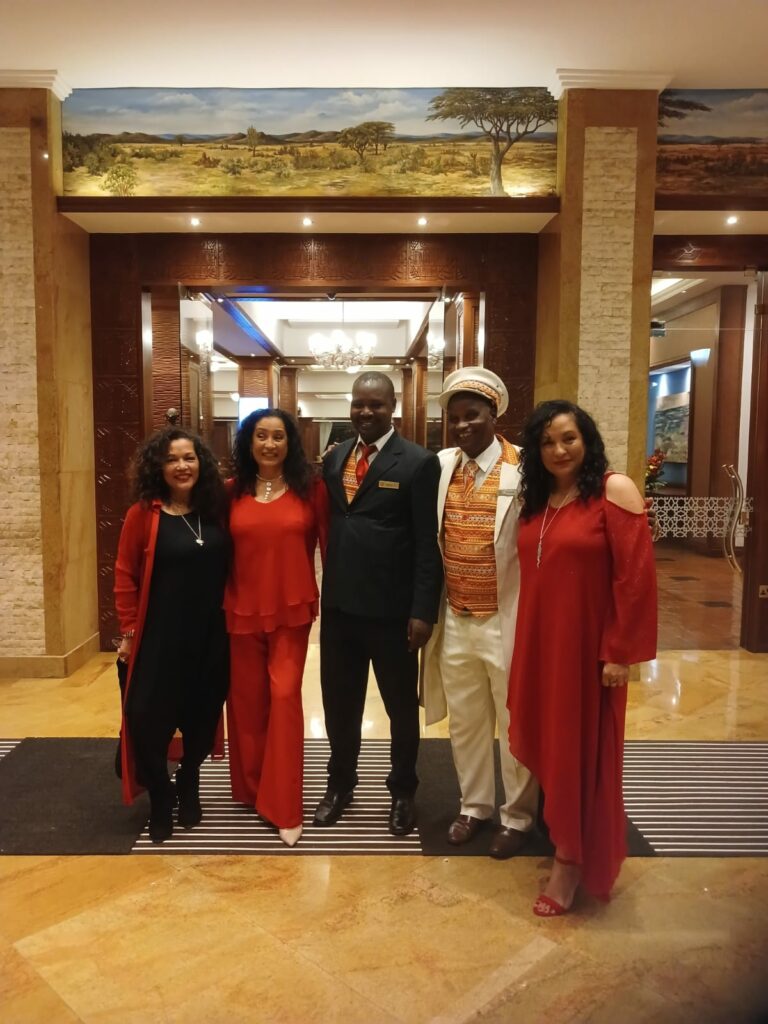 A night that we all cherished & the start of a luxurious week-end at the best business address in NBO.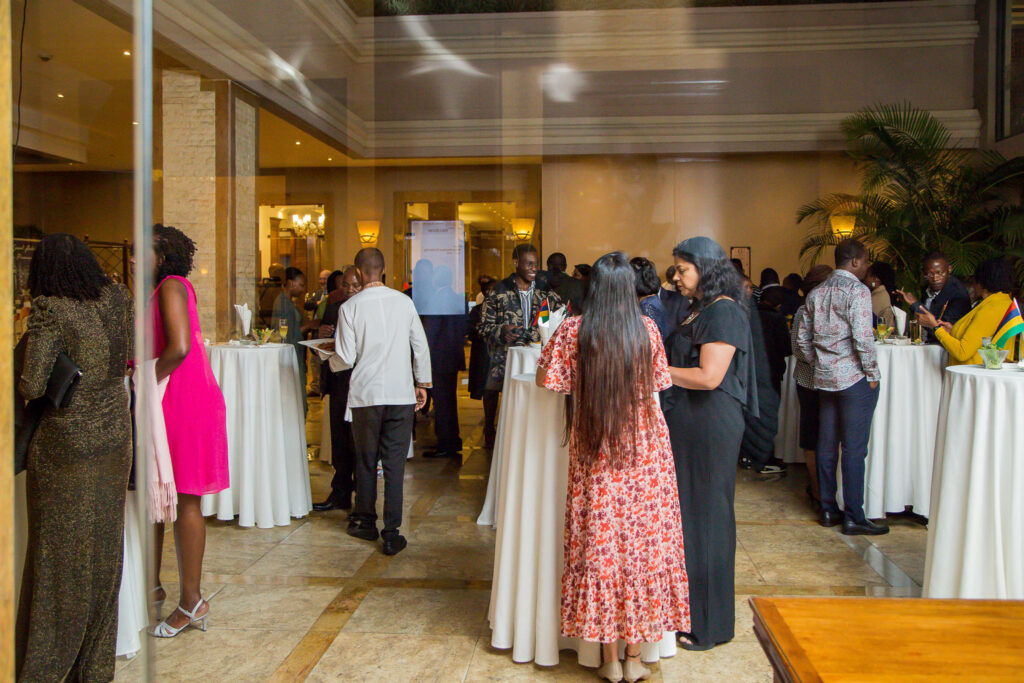 ---