On this Friday 3rd May, we were performing for the first time in one of Cape Town's oldest jazz clubs. The venue is the iconic KALEIDOSCOPE Jazz Cafe, in Claremont, which has been going for 40 years, offering a new live event each Friday night.
It was a beautiful symbol for us to end the promotion of our 1st album, KALEIDOSCOPE!, in the Jazz Capital of Africa, among like-minded musicians, and in a club sharing the same name as our album. We were accompanied by the Glenn Robertson Jazz Band, featuring Glenn on vocals, Tony DRAKE on Keyboards, Andre HENRY on Bass, John BATJES on Drums and Denver WHITE on Guitar. A heartfelt thank you to all of them!
During this double billing, we performed after Glenn's great opening of the evening. We presented songs from our 1st album and 2 songs from the forthcoming one. Then we shared the stage with Glenn and his musicians to present classic songs we both love, including a Matt Biando cover. A memorable evening in the fairest Cape of all, and a beautiful finale to a week of shooting around Cape Town, for our forthcoming "Guardians of Eden" music video, also the last chapter of Kaleidoscope!
Please find below some of the best moments of the evening. A heart warming artistic encounter between us, Creole girls from Beau Bassin (Mauritius) and Cape colored musicians (South Africa). We have so much in common! First and foremost our love for the same swinguing music. Looking forward to being back in the Mother City, guys…
A very special night indeed, full of great encounters. We would like to point out Tony Drake, with whom we prepared this concert and who recorded the 2 hour performance. A big thank you too to the sound engineer, to the technicians and 3 cameramen. Thanks to them, this concert is in our VIDEO section, under the LIVE menu. Enjoy…
To conclude we want to thank Glenn for putting this evening together. And Leon for filming and editing the concert. PRICELESS!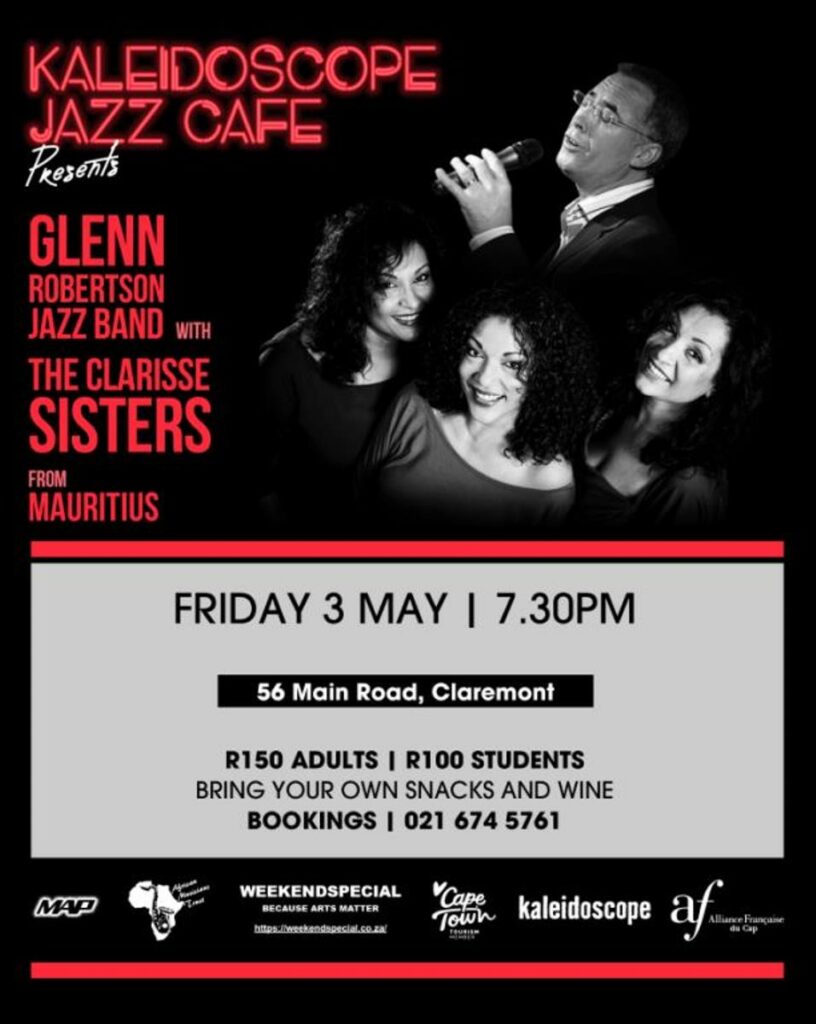 ---